Modesto, CA – I'm going to keep this brief, as I don't have a lot to say. I will say that just typing this deeply saddens me….
As all of you know by now, Funny Car driver, Scott Kalitta passed away June 21st, during the final round of qualifying at Old Bridge Township Raceway Park, in Englishtown, NJ. Scott was 46-years-young.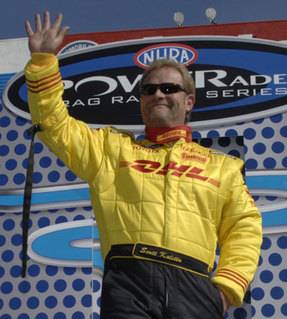 Scott was son to the legendary Connie Kalitta, and was also a cousin to former Sprint car and Midget driver and 1994 USAC National Sprint car champion – Doug Kalitta.
Scott was also able to get it done in Top Fuel competition as well. He went on to win back-to-back Top Fuel championships in 1994 and 1995.
It doesn't matter if we're Sprint car or Midget fans, Street Stock fans, or Drag Racing fans. Anytime that we lose a driver from the racing community it's a sad day.
Scott, you may be gone, but you will never be forgotten!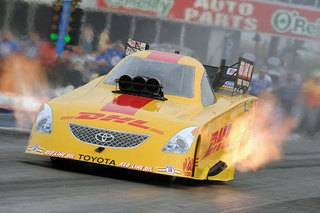 My thoughts and prayers are with the Kalitta's and the whole NHRA family.
Condolences to the Kalitta family or team may be sent to champion@kalittaracing.com
***This column is dedicated to the life of Scott Kalitta. Keep standing on it buddy!