Good Things Come From Avon, Indiana
Waterford, Ca…When the green flag dropped the bullshit stopped, as Manzanita Speedway hosted the three division "Copper On Dirt". Everyone knows by now who won, so as not to sound redundant, I won't go into who won and who did what.
But I would like to touch on something that does raise concern for me as a fan….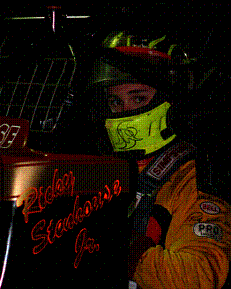 John's Racing Photos
All divisions had extremely stout drivers in all the races, and I would like to offer my congratulations to "The Kruser" and Ricky Stenhouse, Jr.
However one "big" name missing from the show was Avon, Indiana's Brad Kuhn. How could the 2006 National Midget Driver of The Year not be in attendance? Before I continue, I would like to make it clear; Brad didn't ask me to write this.
But as a fan, I wonder why he wasn't there. It sure as hell isn't because he can't get the job done. Brad is a disciplined masher.
It's not my intention to make this a "poor Brad" article, or that he's begging for press to help him. This is all me. Besides, Brad's not a "poor me" type of a guy anyway!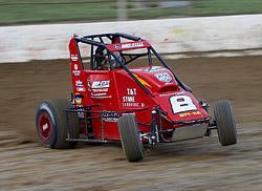 Brad getting after it in New Zealand!
When I heard Brad was "ride-less", I was taken back. If you look at his list of accomplishments you would be too.
Yes, at this time he has a ride here and a ride there. But not a fulltime deal?
He has won races all over the U.S. as well as wins in different associations too. Did I mention the recent win in New Zealand? How about those balls out battles that kept us on our feet at this years Chili Bowl?
WFO & Elbows up! Roll into my thoughts….
Bottom line is this; when you talk about the current 'top-dogs' in midget racing, you damn well better mention Brad Kuhn.
It's also in my opinion that Brad can get it done in a sprint car as well. Give him some time to "figure" it out, which wouldn't be long, and he will be blazingly quick.
Another trait that Brad Kuhn brings to the race track is his professionalism. When Kuhn shows up at the race track, he's all business.
A car owner looking for an all around shoe with dirt and pavement experience, and that has a proven record, would be unwise not to give him a call. He is not only cool and methodical on the race track, but just as smart off. Brad holds a degree in Mechanical Engineering.
The reason I write this is, NOT due to the fact that Brad is a friend of mine, it's written because we have a super-star sitting on the sidelines, and he's not out thrilling us fans with his driving.
I'm also concerned that we have someone as talented as Brad, including other drivers out there that are sitting on the sidelines too, because they don't have the 'big checks'.
I'm not trying to bash anyone that can bring money to the table either. Or point fingers at any car owner's - as I do understand that racing is a business.
However! I believe that the bottom line is this; given the proper opportunities, Brad Kuhn will step into the batters box, dig in, and hit a homerun.
Check out some of his accomplishments here www.bradkuhn.com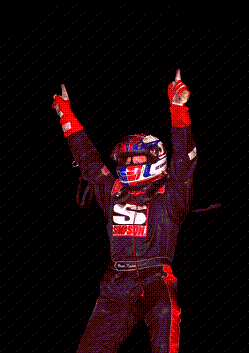 Big win at Angell Park Speedway!
The World of Outlaws - weather permitting will be rolling into the Tulare Thunderbowl's pits Feb 23rd & 24th, and man I can't wait! With the weather being the way it's been; meaning hardly any rain. I just hope that the weather cooperates for all of us.
As my friend Rich Wiseman would say; 'It aint gonna rain!' I sure as hell hope not!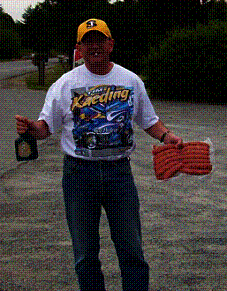 Rich Wiseman - This guy is always ready for a party!
I had a friend call me and tell me that TK and SKR are no longer. Well, I go to the message boards and I see a Steve Kinser hanging in the works.
I guess it shouldn't surprise me to read the B.S. that ruins the message boards…..
I do wonder how many members of the lynch mob would say what they ramble on about to the multi-time wrestling champion……
All I can say is TK will do fine with or without Steve. Some of the allegations and comments towards Kinser are outrageous. No respect!
TK is a professional sprint car shoe, with a heavy resume. He also has great connections, and I don't think his seat will be unbolted for too long – if it indeed is unbolted. Good luck to everyone involved!
gary_costa1@yahoo.com